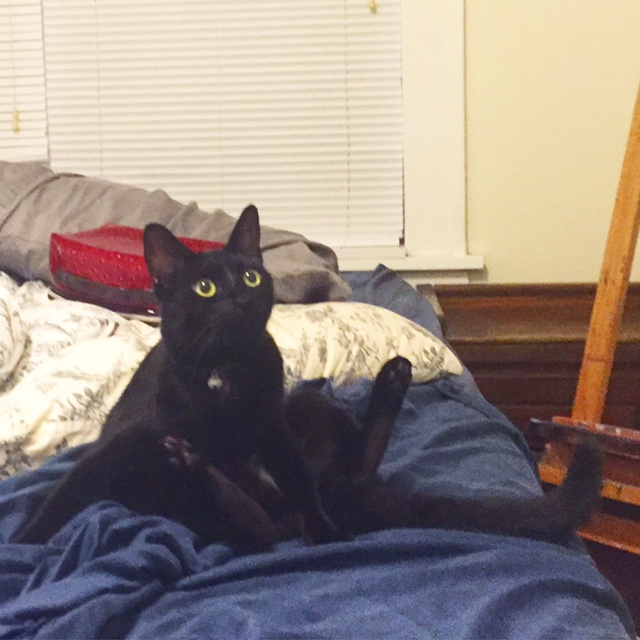 Arry Underfoot
Arry is a stray cat that simply walked into Mocking Bird Studios in 2014 and never left. He was named "Arya Underfoot", after the small and fearless Game of Thrones character. His name changed to Arry when discovered he was a boy; Arya's undercover name.
Arry's best friend is a purple catnip toy called Mr. Mouse. His favorite place is a hideous cat tower, which he uses to chirp like a maniac whenever he see birds. His favorite pastime is constantly trying to escape to the outside world where he can decimate the bird population. He is an indoor only cat.
Since arriving, Arry has made various unsolicited appearances on different podcasts. judging by his vocal strength, will more likely join in the future.
Appearances:
Stats:
An itsy bitsy white bikini pattern on belly
Straight up Crazy Eyes
Likes being petted no more or less than 5 strokes
Can stand on top on doors
THE LOUDEST MEOW IN THE WORLD